The LLV Divers team, including our F&B manager, Jamie, are in the water this morning to introduce our guests and LLV team members to the world of diving with the PADI Discover Scuba course.

Fortunately, our pool at Lalaguna Villas is large enough to handle today's eager students.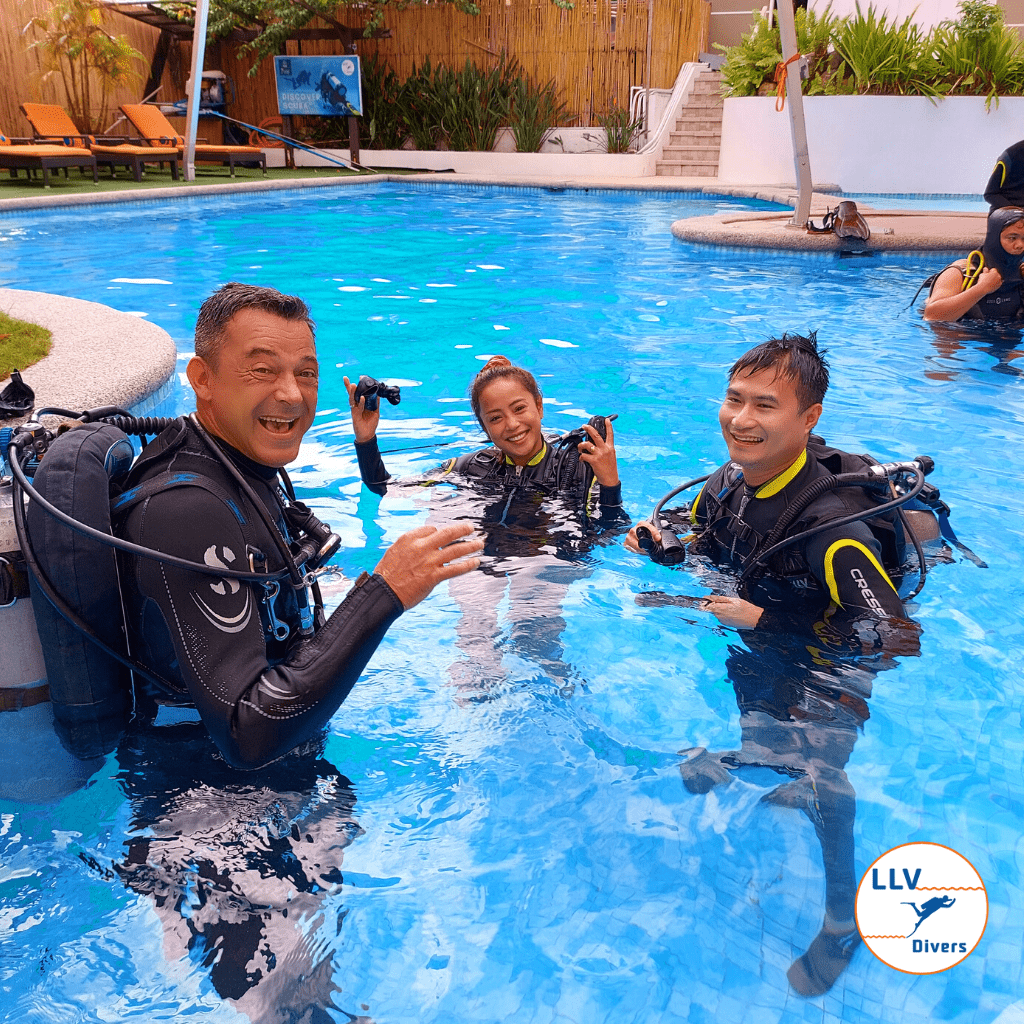 While not a scuba certification course, 𝗗𝗶𝘀𝗰𝗼𝘃𝗲𝗿 𝗦𝗰𝘂𝗯𝗮 is a quick, easy and fun introduction to what it takes to explore the underwater world, preparing you should you wish to continue your diving journey.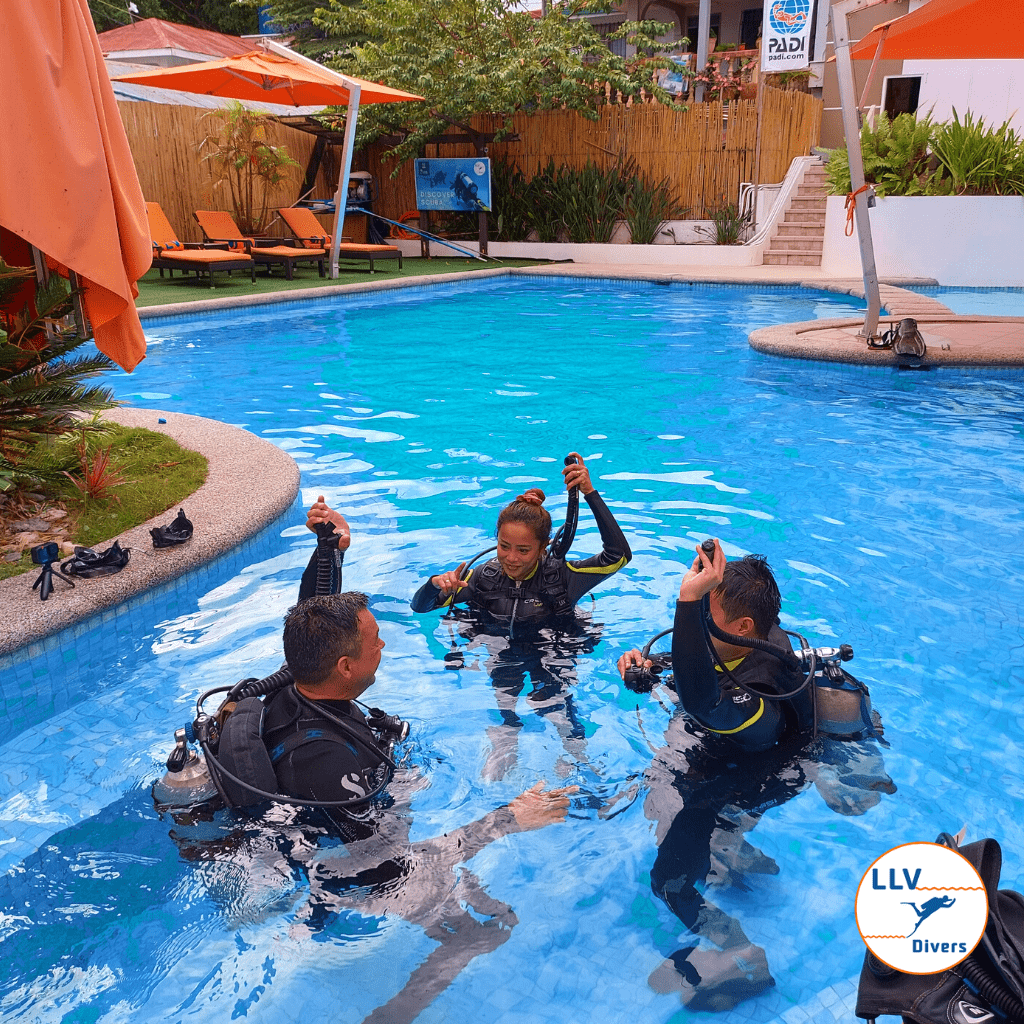 Beginning with training in our pool and culminating with a dive at sea, the 𝗗𝗶𝘀𝗰𝗼𝘃𝗲𝗿 𝗦𝗰𝘂𝗯𝗮 course is an amazing experience if you've never previously tried diving.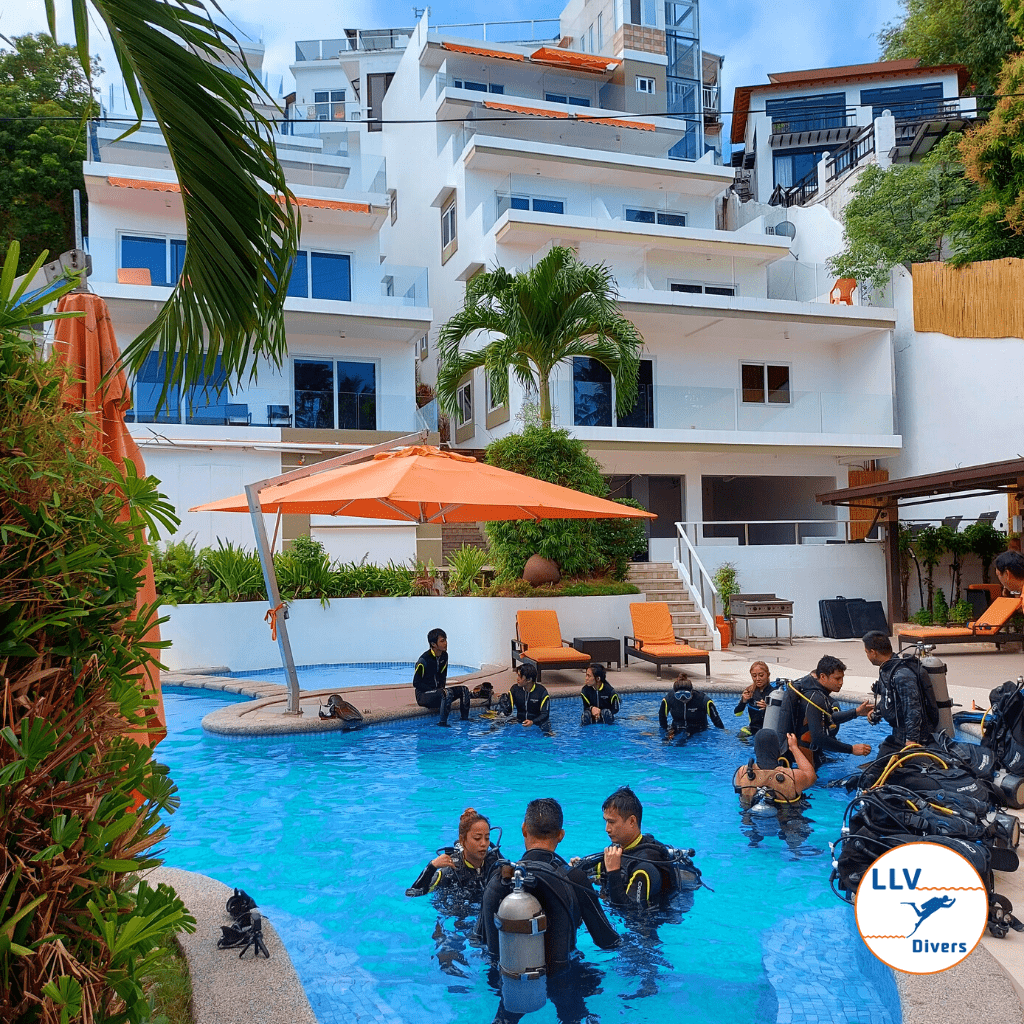 It's a great way to give diving a go while you're staying with us at Lalaguna Villas and sets the foundation for certification courses.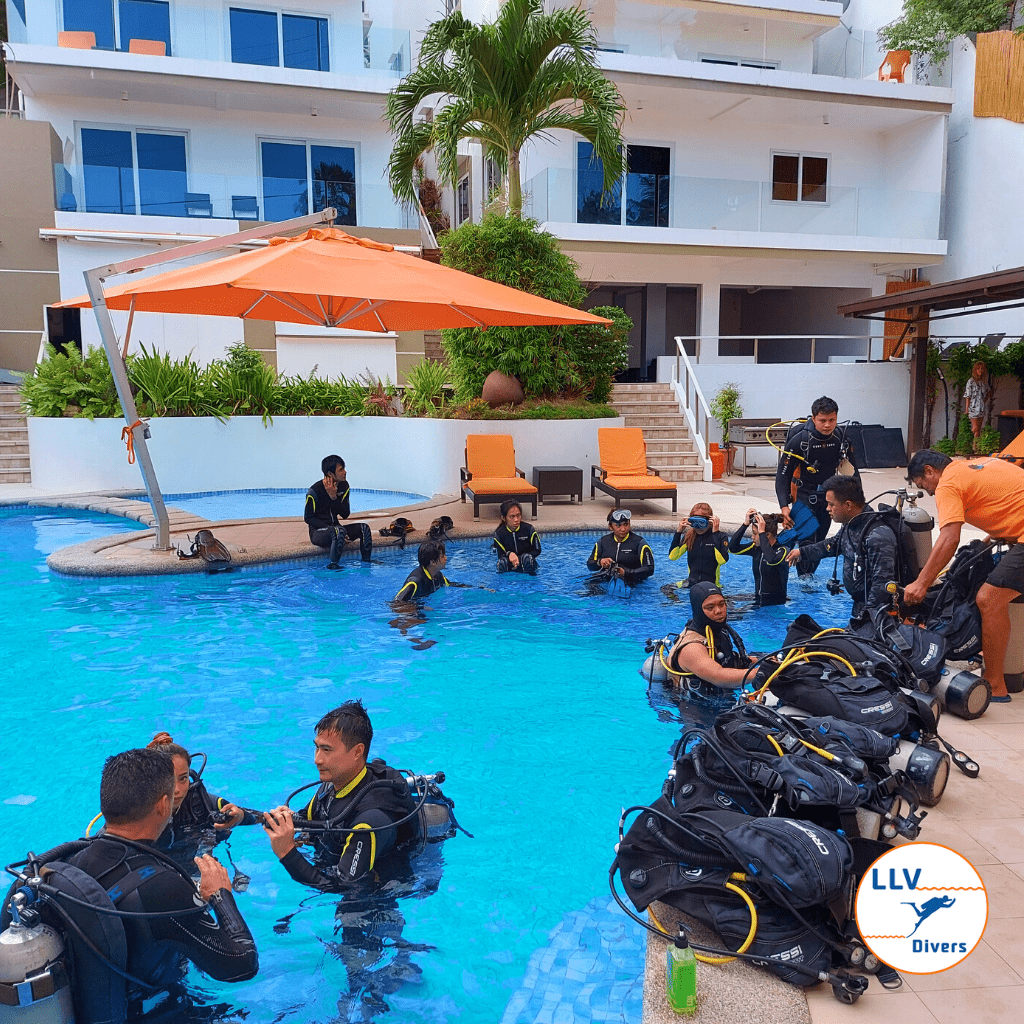 By yourself, or with with your friends and family, discovering scuba with us is an amazing experience.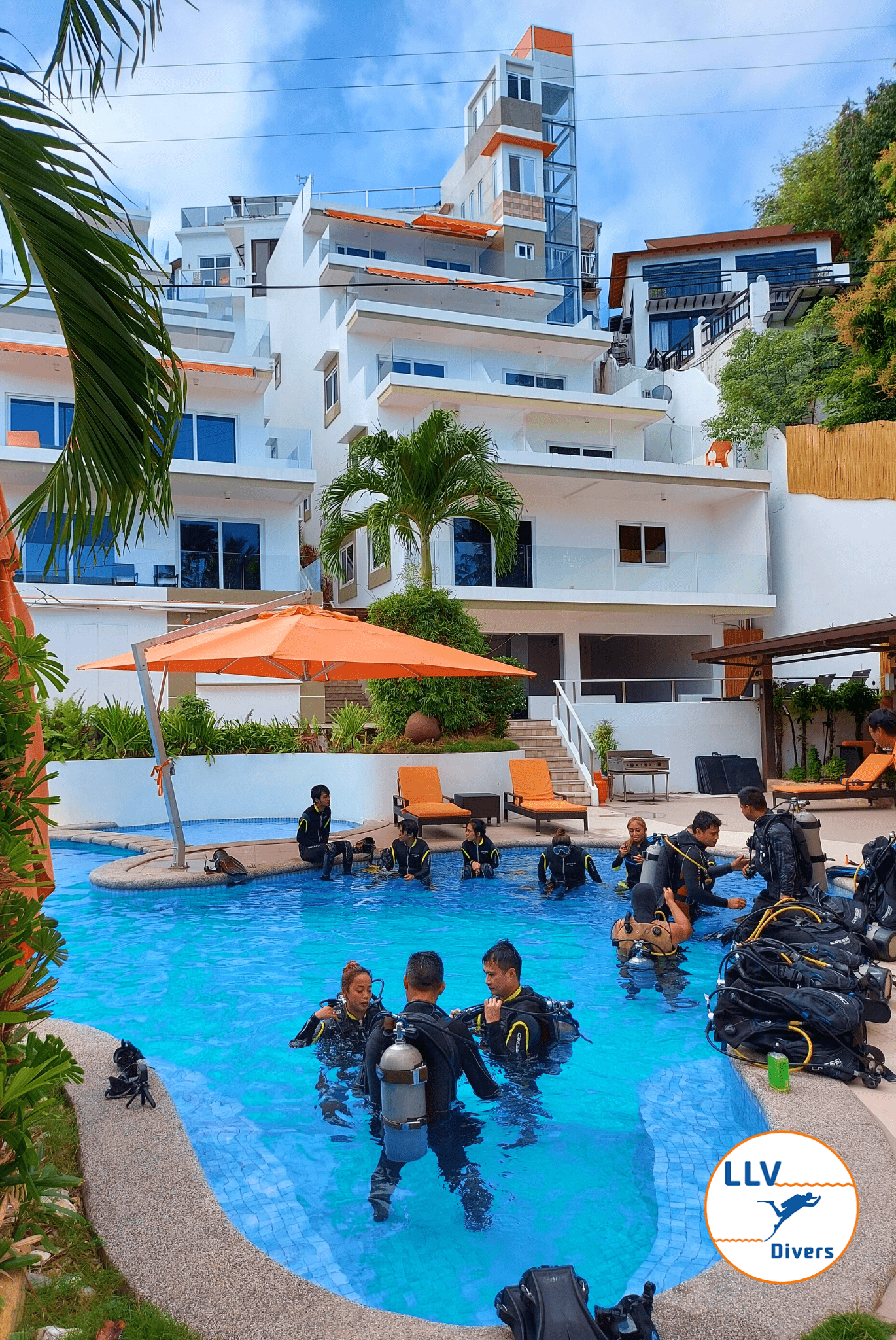 Discover Scuba at Puerto Galera's Premier Dive Resort
Our state-of-the-art beachfront dive center is centrally located, offering quick access to most of the best dive sites in the area with a short speedboat ride of around 5 minutes. Dive with our team of PADI professionals and explore the amazing dive sites in the area.
Stay in luxury at affordable rates, enjoy our outstanding food, and chill at our lively bar with your diving buddies in the evening.
We're a PADI 5 Star Dive Resort with a professional & fun team that can show you the best diving the area has to offer.
Escape Lockdown Now
We're online now on Messenger, Website Live Chat, and Email. Or give us a call – we're available from 8 am until 2 am every day.