Down to the dive site: the Alma Jane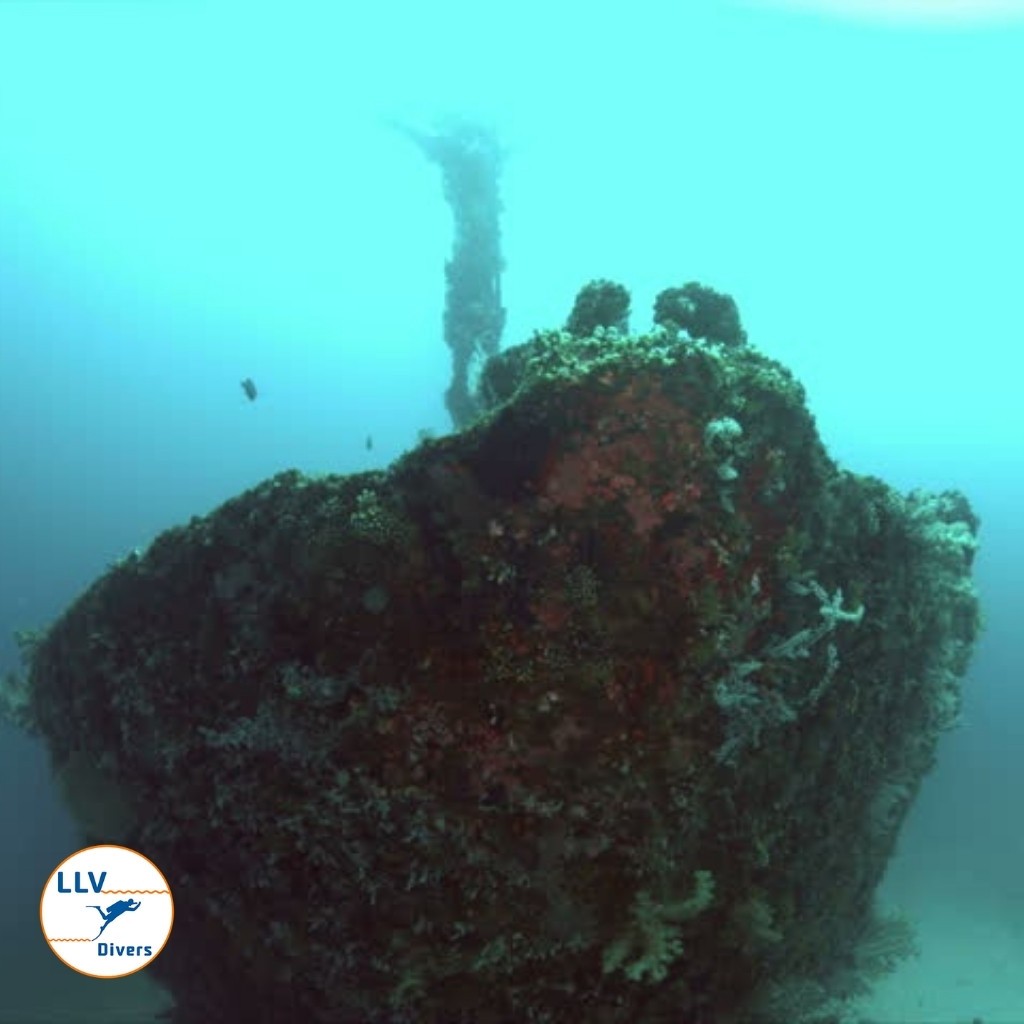 Dive site name: The Alma Jane
Dive type: wreck dive, deep dive
Depth: 22m – 30m
Viz: 6m – 25m
Skill level: intermediate and advanced 
Getting there: two minutes by boat
Thirty metres (100ft) down on the seabed, in Lalaguna bay right in front of the Lalaguna Villas dive resort, looms the 60-ton steel and wooden wreck of the Alma Jane.
As you descend in blue water down the mooring line you will spot first the mast, which rises to 22m, and then the hull of this once hard-working Filipino cargo ship laying out before you.
The vessel, 30m in length and 10m tall, was retired in 2003, stripped of pollutants, and scuttled to make an artificial reef. She looks considerably older than her years, the currents in the bay having dilapidated her decking and peeled away much of her hull which now lies on the sea floor – all of which has made her a perfect home for a wide variety of undersea life.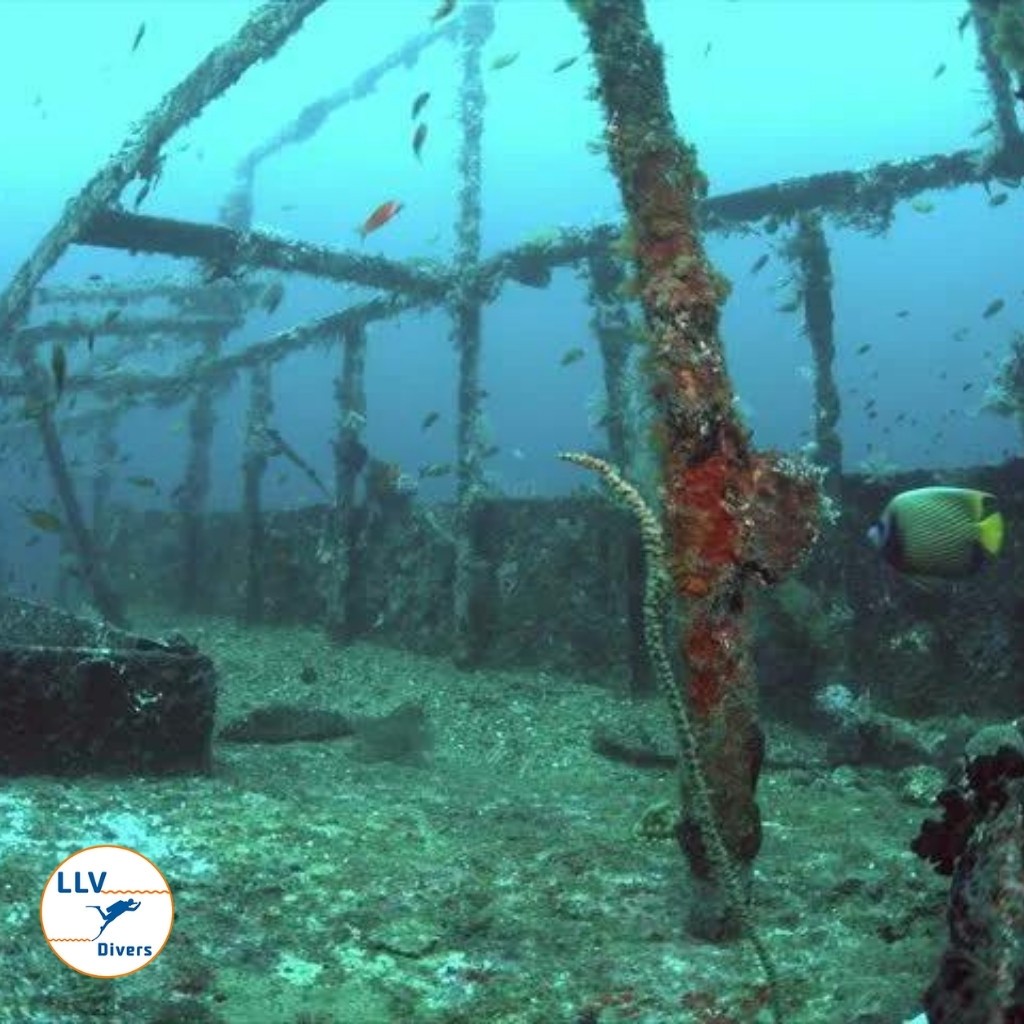 Among the most sought-after and best-camouflaged are the frogfish who hide on her hull in amongst the corals and feather stars. Warty, giant, and painted frogfish all make the Alma Jane their home, waiting to be spotted by the keen-eyed diver.
Within the structure of the ship lionfish and stonefish prowl and patrol around the wheel which has fallen down amidships.  You may also spot pipefish, mantis shrimp, and even the occasional moray eel or octopus hiding in her nooks and crannies. 
Look out into the waters around the ship to see trumpetfish, groups of rabbit fish or large schools of yellowtail fusiliers and drummers. 
Sink down to the sea floor and in the lee of the hull a forest of garden eels will poke their heads up out of the sand, and if you're lucky you may even meet a stingray. As you move your eyes upwards you can expect to see schools of batfish upto 50cm or 6ocm across. Snappers, sweetlips and pufferfish also hide out in the shadows under the ship.
The site makes for a classic wreck dive and is an ideal spot to use Nitrox to increase your bottom time. Nitrox courses are also available from our PADI Diving Instructors.